Ulysses Customer Service Solutions
Improve processes across your organisation
The Ulysses Customer Service Solutions assists organisations with managing the customer interaction process. It offers a consolidated view of the current status of all customer queries. This helps to provide your customers with quick responses leading to fast issue resolution. It is an affordable, scalable and customisable solution.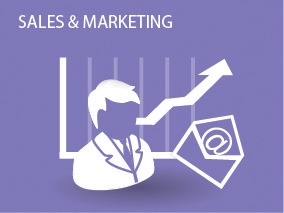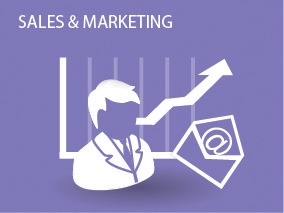 By streamlining the process, Ulysses Customer Service Solutions significantly reduces the cost of handling your customer interactions and increases your profitability and customer satisfaction.
The web-based solution means that smartphones and tablets can be used, making it ideal for your field based staff. It is intuitive and easy to use with an adaptable browser-based interface. This reduces training requirements meaning that your employees are up and running very quickly.
Benefits
Product Features
Social Media Integration

Social Media Integration

Responding quickly to social media complaints or queries has a significant positive impact on your company. The Ulysses Customer Service Solutions can be integrated with social media including Twitter and Facebook.

This means that your staff can search for your company's name and related keywords, via Ulysses, on Twitter. Responses are made using the same social media. This helps protect your company's reputation and limits the spread of negative comments.

ITIL Compliant

ITTL Complaint

ITIL is the most widely accepted approach to IT service management in the world. ITIL provides a cohesive set of best practices from the public and private sectors internationally.

Mobile Access

Mobile Access

Ulysses enables mobile staff to remotely access and update corporate information securely. Live mapping and tracking of field-based staff is supported with GPS.

Data Integration

Data and Telephony Integration

Ulysses supports data import and export and integration with existing ERP, accounting packages and legacy systems. The Ulysses Customer Service Solutions also integrates with your standard telephone system.

Workflow Management

Workflow Management

Workflow management automates handling procedures, providing pre-defined steps and responsibilities to aid the overall process. Template workflows can reduce the cost and time required to co-ordinate the business process such as sales opportunities, support cases or complaints.

Reports

Reports

Online graphical analysis and live dashboards provide a real-time overview of critical information. The Ulysses Customer Service Solutions also provides a number of predefined reports to improve business intelligence. Additionally, users can build their own reports.

Universal Search

Universal Search

The Ulysses Customer Service Solutions includes an internal Google style universal search facility making it easy for your employees to find common terms, tasks or complaints.